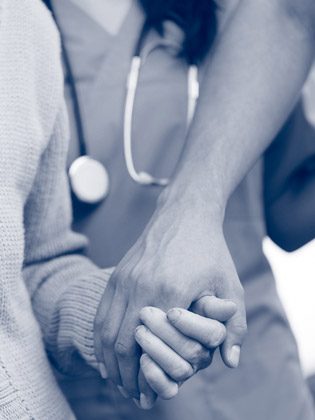 Who we are
The European Society for Person Centered Healthcare (ESPCH) is a professional body of multi-disciplinary clinicians, academics, expert patients, patient advocacy groups, policymakers and economists. Created in shadow form in late 2013, the ESPCH became fully operationally functional from January 2014. The Society's mission is to address the challenges that clinicians and healthcare systems now face in terms of the increasing depersonalisation of clinical care and the current – and growing - epidemic of long term chronic illness.
The Society aims to promote the re-personalisation of health services and to counter the modern preoccupation with biological dysfunction in isolation from a wider and entirely necessary concern with the effects of disease on patients' lives and social functioning. The Society is currently engaged in a multiplicity of activities across Europe and elsewhere that are aimed at re-sensitising healthcare to its mandate to care, comfort and console as well as to ameliorate, attenuate and cure. We aim to re-inculcate in clinicians and health systems an ambition to treat patients as persons. The Society is administered from headquarters in central London UK and in Madrid, Spain.
We welcome enquiries for Society membership from colleagues committed to
or interested in our work.